BEIJING WORLD GARDEN EXPO: 94 UMBRELLAS FOR RAINWATER COLLECTION BY PHOTOVOLTAIC POWER GENERATION
The International Pavilion of Beijing World Garden Expo is crowded with 94 "flower umbrellas". The pavilion adopts the environment-first design strategy. Through gentle modeling and geometric design techniques of unit combination, it consciously dilutes the architectural image and better integrates into the surrounding environment. These 94 "umbrellas" can generate solar plants power and collect rainwater. The natural ventilation and temperature control functions under the umbrella are also convenient for visitors to enjoy the cool.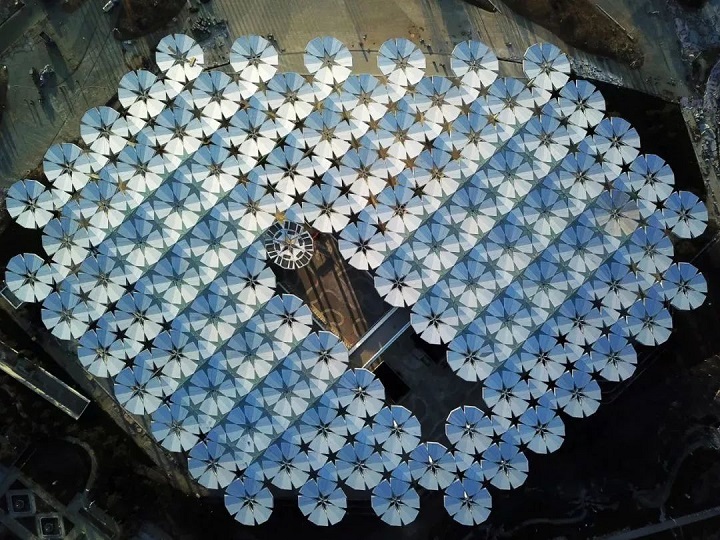 The design of the International Pavilion also incorporates many scientific and technological elements. The Pavilion uses a large area of glass curtain walls and hexagonal skylights, which increase natural lighting. There are also photovoltaic power generation equipment and rainwater collection system on the umbrella. The large-area expanded petals receive sunshine, which is very suitable for arranging photovoltaic power generation devices on them to effectively utilize solar radiation; the roofs without power generation devices, which use high-reflective metal roofs, can reflect most of the excess light and heat back. Compared with traditional roofing materials, the building heat is less, which is conducive to building energy saving.